Nathaniel Grigsby was an early friend to Abraham Lincoln, and later related by marriage when Lincoln's sister Sarah married Nathaniel's older brother Aaron.
He placed Lincoln's name into consideration as a presidential candidate, and refused an appointment as a postmaster after the election in order to fight in the war he saw coming. He and his sons fought and one of his sons was killed in the Civil War.
When he was told of Lincoln's murder, he fainted.
This is one side of his tombstone:
This is another side: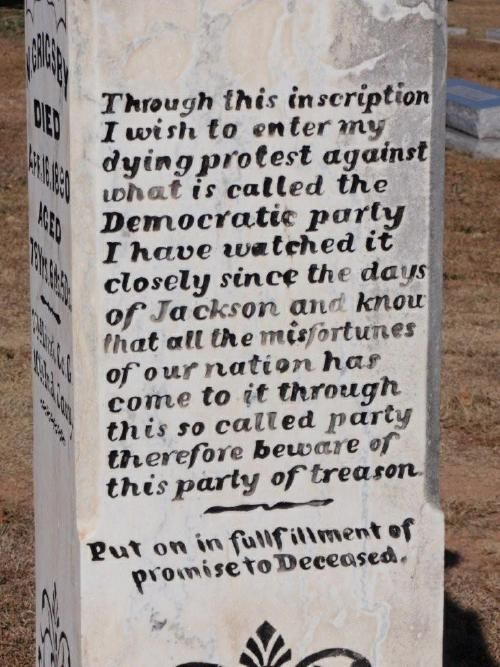 And people think that earlier Americans were not politically astute.